Apprentice Spotlight: Fall 2023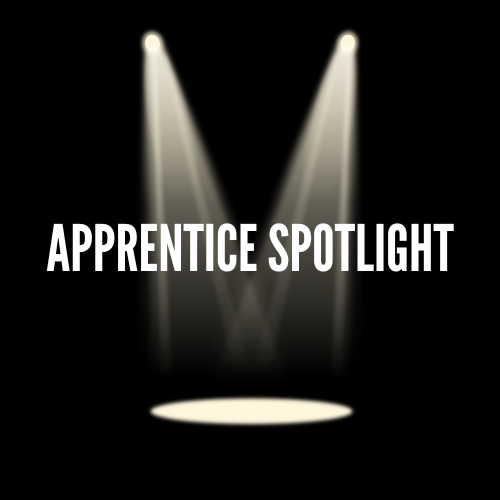 We are excited to introduce our first apprentice spotlights, highlighting those apprentices who have gone above and beyond in the program. Assistant Directors, Scott Barnes and Rob Craig, weighed in on which apprentices should be selected. Not only did we want to feature someone who is performing well on the job but is also standing out in the classroom.
Cameron Pellecer – Line Apprentice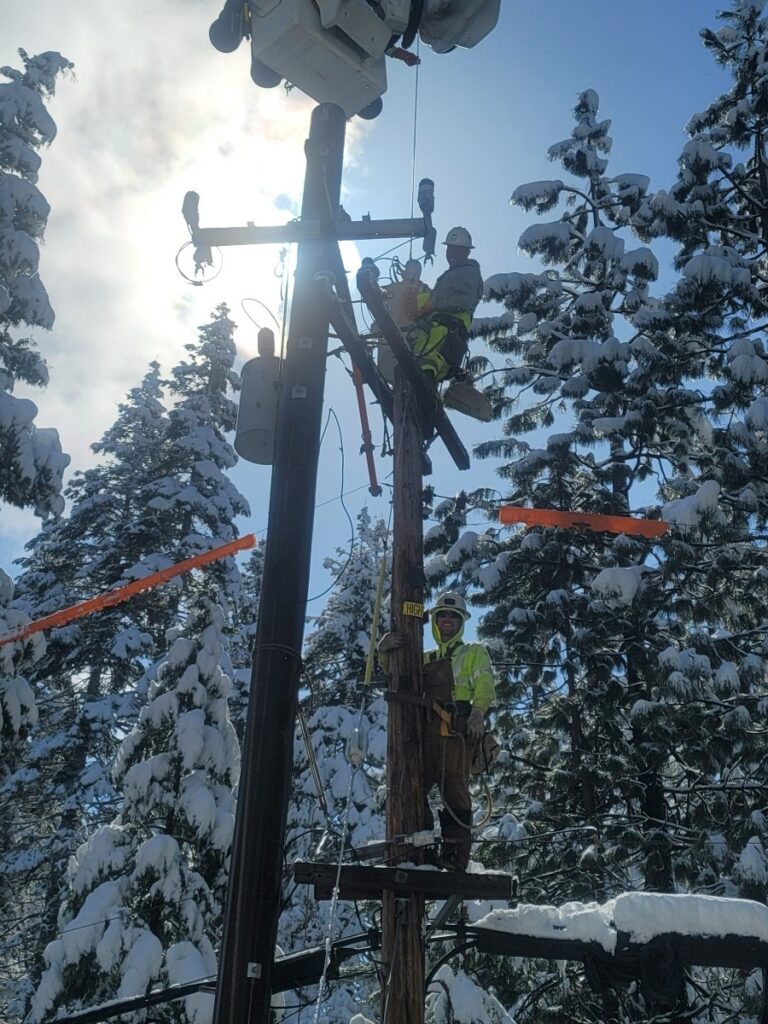 Cameron is a 5th-step apprentice currently working for Potelco. Cameron was selected for this spotlight is due to his stellar performance on the job. He's consistently received positive comments on this monthly progress reports and was able to turn HOT early. We contacted one of his most recent supervisors, Tyler Kealey, to see what he had to say about Cameron. Tyler stated, "Cameron is ahead of his peers," detailing how easy it is to work with and get along with Cameron daily. He mentioned that Cameron has been an absolute rockstar for a 5th step, and he can't wait to work with him in the future once he becomes a Journeyman.
On top of excellent work performance, Cameron has also been excelling in his RSI training. He scored 100 in his last camp session and got great grades overall. When asked about his school performance, Rob Craig, Assistant Director and 2nd year instructor said, "Cameron is a top-notch hand. Good questions, good answers. He gets along well with others and knows what and when to do something." We have received nothing but positive feedback for him at camp and from the contractors he works with.
It is great to see how passionate our apprentices are about this trade and their apprenticeship program. Cameron mentioned he got involved in this trade because he wanted to experience something new every day, along with getting to travel and work on so many different properties. When asked what inspired him to join the apprenticeship, Cameron stated, "When I was looking into becoming a lineman, not a single lineman told me they wish they would've done something else. I'm proud of my career path and very fortunate to have it." One of the best ways to learn is from your peers. When asked to advise future or newer apprentices, Cameron said the hot apprentices will be your best resource. He then explained, "The hot apprentice on the crew is someone you can go to in the yard before or after work and get that little bit of extra info on something that just isn't making sense. They were in your shoes just a few years before. Everything you need to know is fresh in their mind," his other advice included keeping the truck clean and stocked and doing the work no one else wants to do. He said this is important since the trade is small, and you want to make a good name for yourself. Overall, he said his favorite part of the apprenticeship is getting to meet new apprentices and linemen since they are people who become friends that you keep in contact with for the rest of your life.
Josh Aleto – Tree Apprentice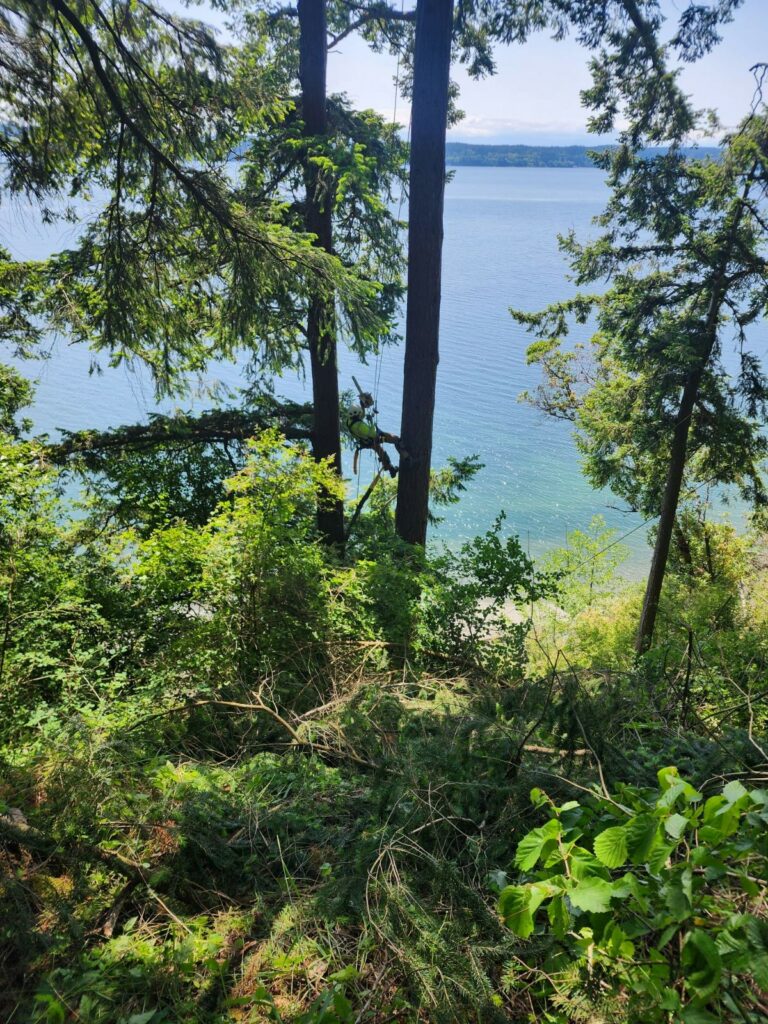 Josh is a 4th step apprentice nearing the end of his apprenticeship. He has been working with Davey Trees for the entirety of his time in the program. A primary reason Josh was selected for this spotlight was due to his excellent school performance. He just wrapped up his final class this fall and has scored above 90% for all classroom and climb lab training throughout his apprenticeship. All he has left to complete the program is additional on-the-job training hours. To find out more about his classroom performance, we spoke with his instructor, Jeff Hall. What makes a great apprentice is not just doing well in class but also helping others. Jeff stated, "Josh is skilled and always wants to help other apprentices in class who need additional help," he mentioned that Josh was always willing to help others and would take the time to do this in each class, which left a positive impact during climb lab training. In addition, Jeff said Josh would show up every day with a great attitude. He seems to know the trade well and wants to do it.
When we asked Josh how he got involved in this trade, he mentioned that he had relatives who were linemen. He explained that their stories always fascinated him and led him to join the outside electrical field. He initially signed the books with the union and started doing tree work, expecting to only do it for a few months and eventually decided to apply for the tree apprenticeship. He said the more he worked and learned, the more he loved it. Each day is a new experience.
In addition to his excellent school performance, Josh has been doing well on the job. He's been receiving positive feedback on his monthly progress reports. When speaking with his supervisor, Jason Anderson, Jason mentioned, like any apprentice, Josh started just average, but that hard work pays off, stating how he's, "Become a great hand and employee at Davey Tree. Josh is getting faster, and his climbing is amazing." Jason went on to say he thinks that Josh's work performance reached the next level after working alongside his foreman, Kaden Mashall. Jason sent him to work with this particular foreman to help him learn how to work efficiently and safely. As we can tell, it paid off!
We asked Josh what his favorite part about being in the apprenticeship and trade, and he said the best part was meeting everyone involved in the trade. Having worked in many other jobs, he explained there is nothing like being in the Union and this program. He loves the way people treat you like their brothers and sisters. Overall, Josh said the best advice he could give to an apprentice is "To be open and learn something new from everyone you work with. Everyone has different ways of doing things, and you can learn a lot of different techniques that might work well for you," this is important since every situation is unique. You want to be able to adapt and work safely. Josh also said, "Don't be afraid to ask questions because the whole point of being an apprentice is to learn."
We are incredibly proud of our apprentices! We hope Cameron Pellecer and Josh Aleto inspire current and future apprentices with their advice.